This week's been full of admin tasks and sorting things, so unfortunately I haven't been able to work on any more audio. This coming weeks look to be similar as well, so apologies if it's a longer wait than usual for the next piece of media. I'll make sure there's still something to show for the next few weekly blogs though.

In music news, here's a full streaming link to the latest Lights, Camera, Attraction! EP From The Ground UP, with bonus track too (previously secret!!!). All the information on the EP can be found in the SoundCloud description. The Jabun Audio Music section has been updated too, so you can find this stream there too. Please support the project by purchasing the EP at Bandcamp. Clicking the shopping cart on the SoundCloud player will take you to the Bandcamp page.


Powered by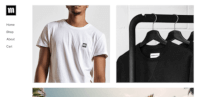 Create your own unique website with customizable templates.